Law Firm Marketing
Print Media Doesn't Cut It Anymore
By 2022, the American Bar Association reports there will be just over 1.3 million lawyers actively practicing in the United States.  The majority can be found in large city centers, such as our own hometown of Phoenix AZ, with over 8.000 practicing lawyers serving a population of 1.6 million.
With so many options, how do clients connect with the right firm at the right time?   In days past, yellow pages, billboards, and referral networks were enough, but not anymore.  The Internet can now connect potential clients to you with lightning speed and specificity.
If your firm's not at the top of search results, 80% of potential clients will pass you by.
Savvy marketers know that whether searching on phones, desktops, or tablets, there's precious little real estate at the top of search results.  If your firm's not at the top, you'll not connect with 80% of potential clients.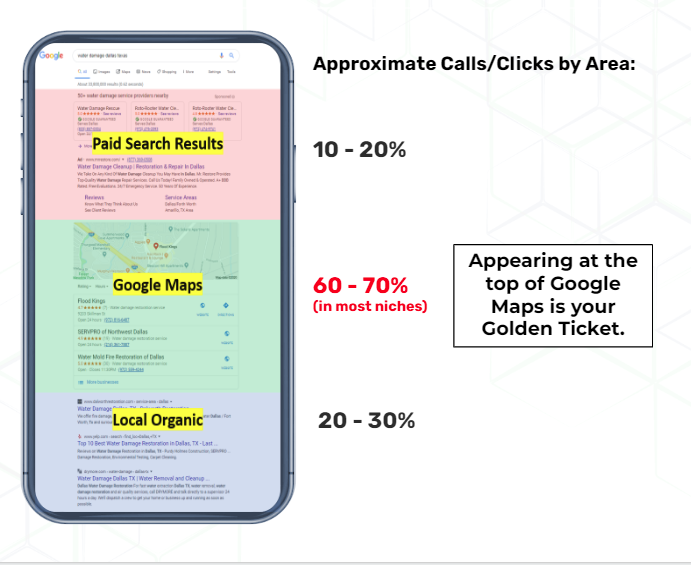 How Does Your Firm Stackup
To Local Competition?
There are many factors that impact your firm's presence in local search results and Google Maps, including website content & design, your Google Business Profile setup, social media engagement, the link profile from other websites, and of course location and competition.
The good news is all these factors can be optimized.  If you know where to start, and you have a road map, your firm can "own" the local market.
It all starts with a local marketing audit.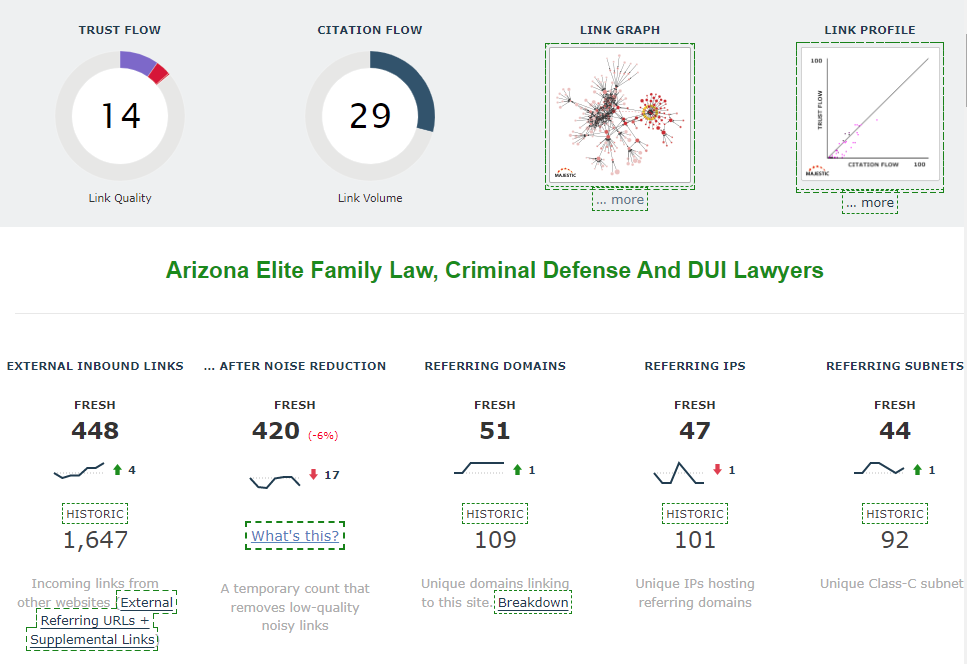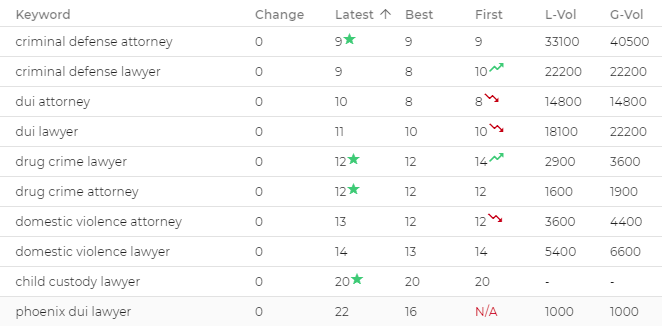 Your Free Local Market Audit Will Include:
Search Visibility Report
Are you getting found by your most important search terms? This detailed report lists the top 100 terms for which your firm appears in search results, including position and the percentage of visitors received.
Google Maps Competitor Report
How do you compare with other law firms in your community?  This report takes a side-by-side look at your firm's visibility in Google Maps compared to three firms in your community appearing at the top and why.
Website SEO Audit
To be a leader, your website must have relevant content and be recognized as a trusted authority.  This report reviews weaknesses and opportunities to optimize the content and structure of your website.  A link profile of referring websites is created to reveal an overall authority score.
Visitor Traffic Report
Does your website attract the right potential client?  This report provides a detailed look at website visitors, referring websites, search results, social engagement, advertising campaigns, regional location, preferred language, and demographics.